In this article, you'll learn which job board is the biggest job board in Morocco, but also which one is the best. Because the bigger the portal is, the faster you can find a great job as there are more vacancies to choose from. 
Biggest Job Boards Morocco
In Morocco, we are crawling a substantial amount of job boards. What we do, well, what STAA does, is download all the vacancies from job portals on which we have built harvesters. In this case, we created harvesters for the job boards you can see in the graph. And STAA measures the number for uploaded vacancies for the past 30 days. Now you can see how big the job portal REALLY is…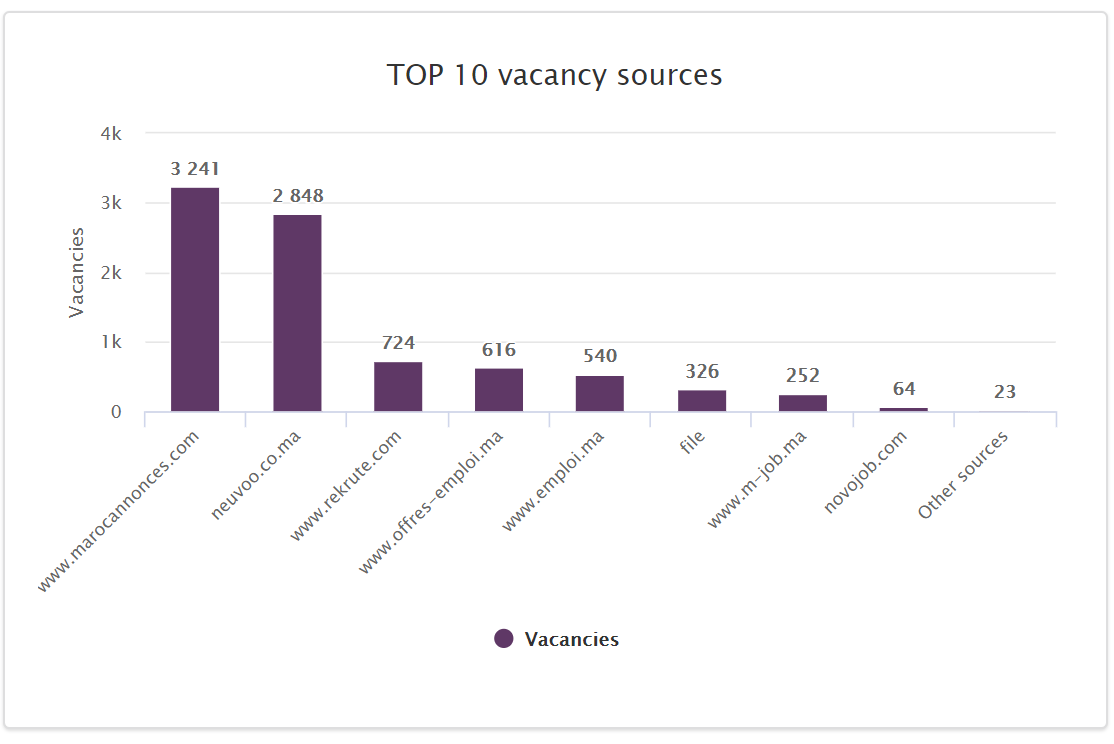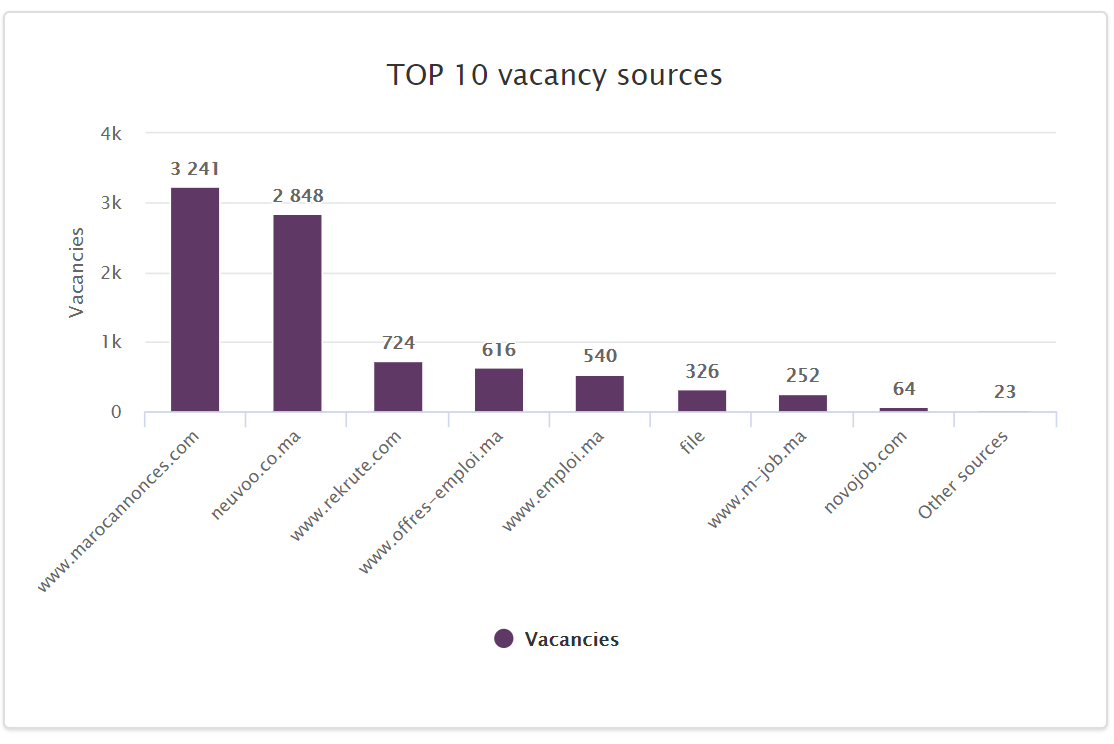 It is nice to see that there are two big job portals and a couple of smaller ones. In Slovakia, it's different. There they have one massive monopolist and many tiny ones. Read more about the job portals in Slovakia.
The Biggest Job Board in Morocco
2nd Biggest Job Board in Morocco
3rd Biggest Job Board in Morocco
4th Biggest job portal Morocco
5th in Morocco
6th in Morocco
The smallest job board
Contact us
Are you interested in some more/different statistics, or do you have tips to improve our content, or do you like to learn more about STAA? Please contact us through contact@staa.agency or use our application form.
Follow us and keep learning!