In this article, you'll learn how to match your resume to jobs you want. From investigating interesting jobs, finding matching compatibilities, and adjusting keywords to get the perfect match.
Research jobs you want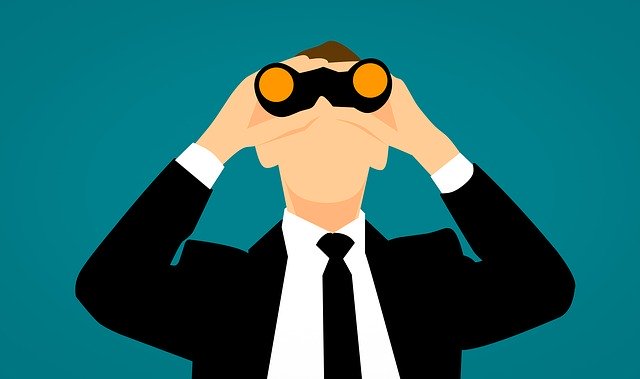 First, you need to start researching the jobs you are interested in online. That way you will know if the job is the right fit for you, and you will find all the experiences, education, language requirements, etc. that are important for you to qualify for the job.
Next to that, you need to write down all the important keywords recruiters use to describe these skills and experiences.
Match job requirements to compatible experiences
Then you can start reviewing your personal working history. What skills did you acquire, what were the exact task, and how do they match/ are compatible with skills, etc. from the job description?
Really start digging and find all the compatibilities between you and your desired job. Most experiences might not seem very compatible at first sight, but if you look at the underlying skills of every type of experience you might find more compatibilities than you would think of.
Adjust your resume with the right keywords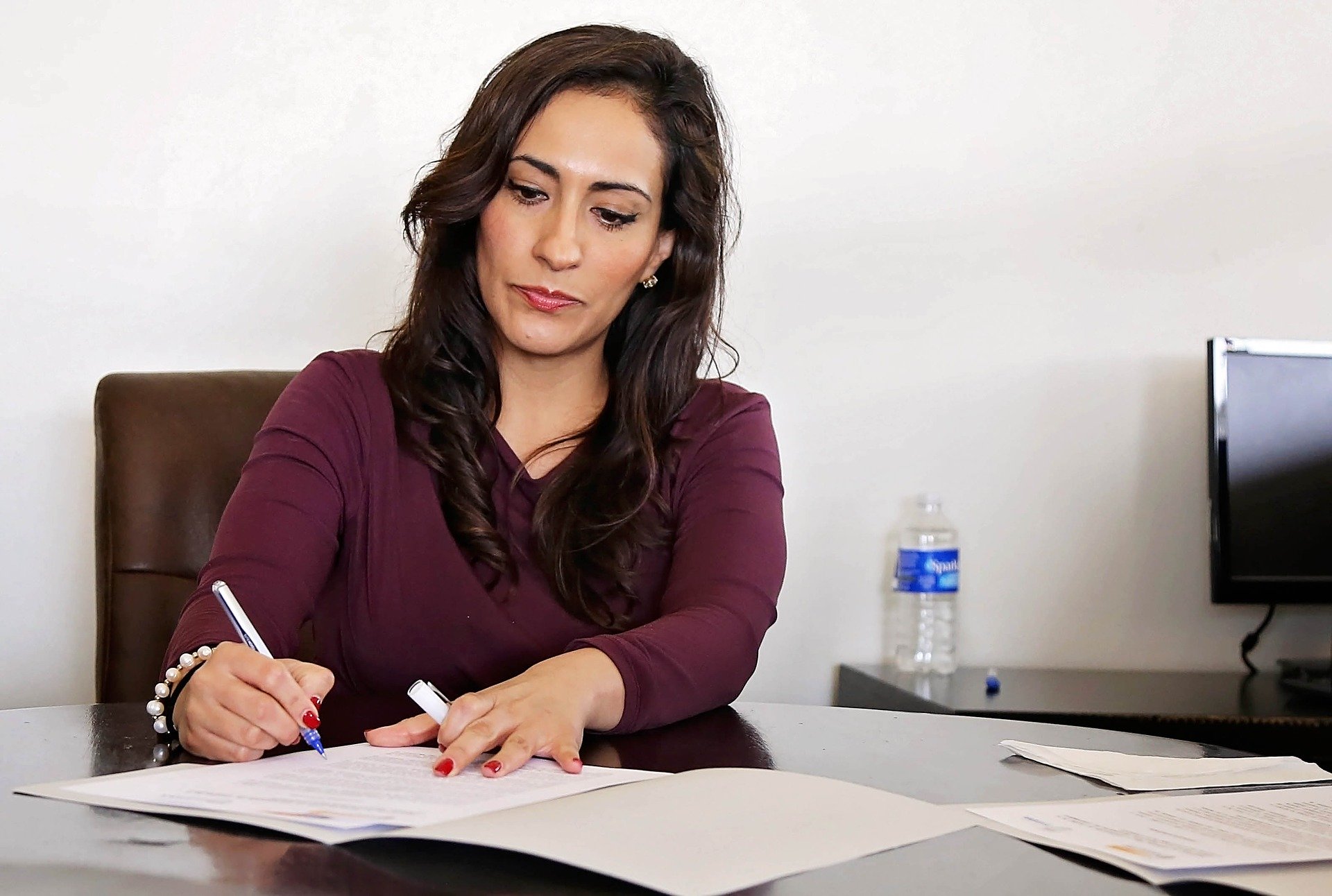 You can use all the specific words that you find in the job descriptions. And really use them. On this part, I advise you to NOT get creative. Please do not call yourself a Sales Tiger, or use creative words to describe yourself, unless they are mentioned in many vacancies.
Because recruiters will never search for that unless these creative terms are widely known and used. For example, the founder of STAA thought Marketing HR Tech would be a cool job title for me. And when I started testing my CV in STAA, STAA did not find any good matches. When I changed my job title to marketing manager, marketer, or SEO marketer, STAA immediately found matching jobs.
So use the words recruiters write down in the job descriptions and you are set!
Upload resume into STAA
Now it's time to upload your resume into our free matching tool.  
Adjust your resume
STAA parses and auto-fills most of your data, which saves you a lot of time. Especially compared to other job portals where you have to fill in everything! But STAA is not always perfect, so make sure to read and adjust the necessary fields so STAA can match your CV even better.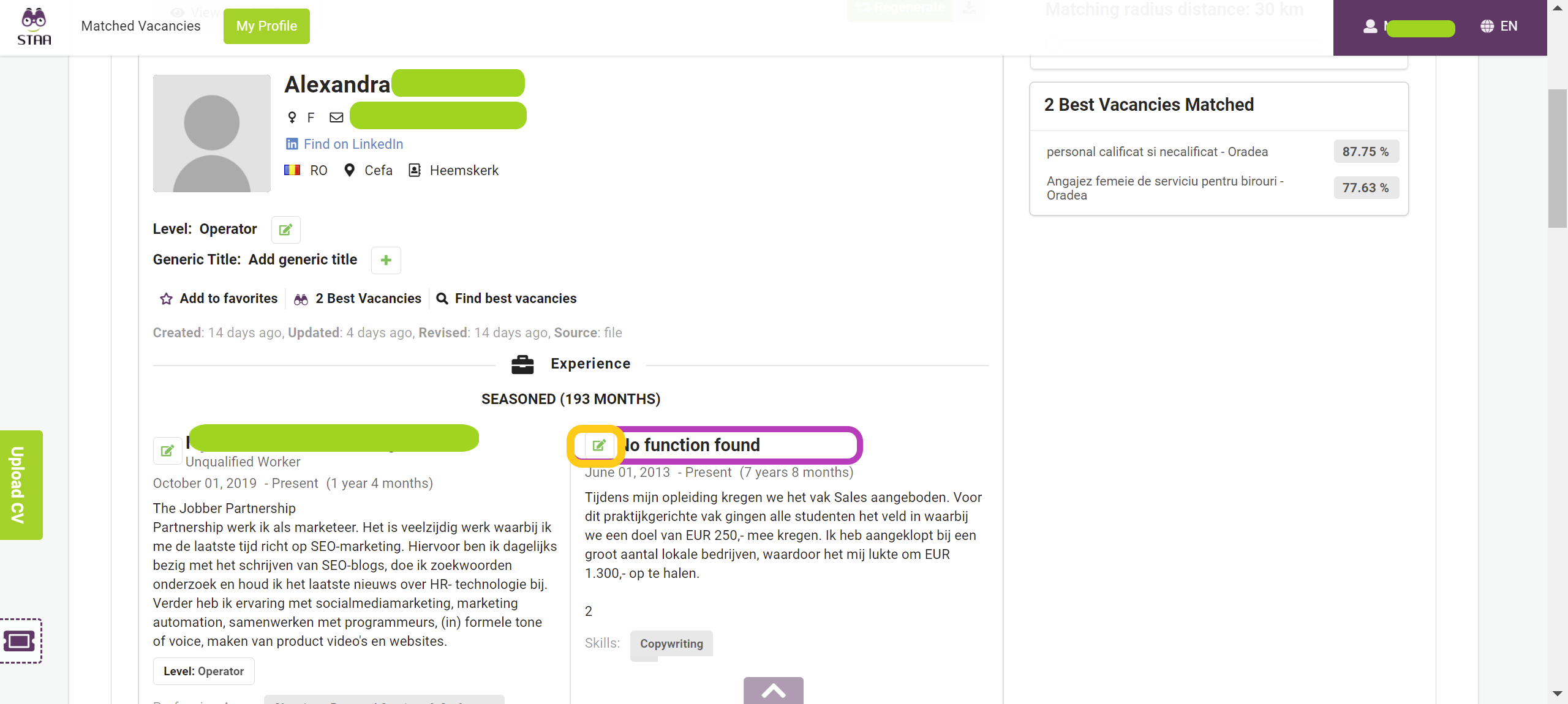 You see in the CV, that the job title was not found. You can click on the green check box (circled orange) to edit it. You can edit all the text, skills, and experiences.
Review the matches (and apply!)
Review the vacancies that are matched to your resume. If you're satisfied with them you'll know that you have written your resume perfectly for your dream job. If not, you need to continue with the previous steps and investigate what went wrong, and adjust your CV.
And as soon as this feature is available, it will probably be a premium feature, you will be able to apply to all these jobs!