Would you like to provide a better candidate experience?
When candidates don't see a job they like, you'll likely lose them. With our resume upload software, you provide them with great service, and you get the potential to place them with a new client! 🙂
No more extensive formfilling
Why do all these recruitment software providers have such ridiculously long forms for candidates to enter into your database? What are they; saboteurs, who like to bully candidates so they drop out before finishing their CV upload? Well, consider this fixed with our incredibly short CV uploading process.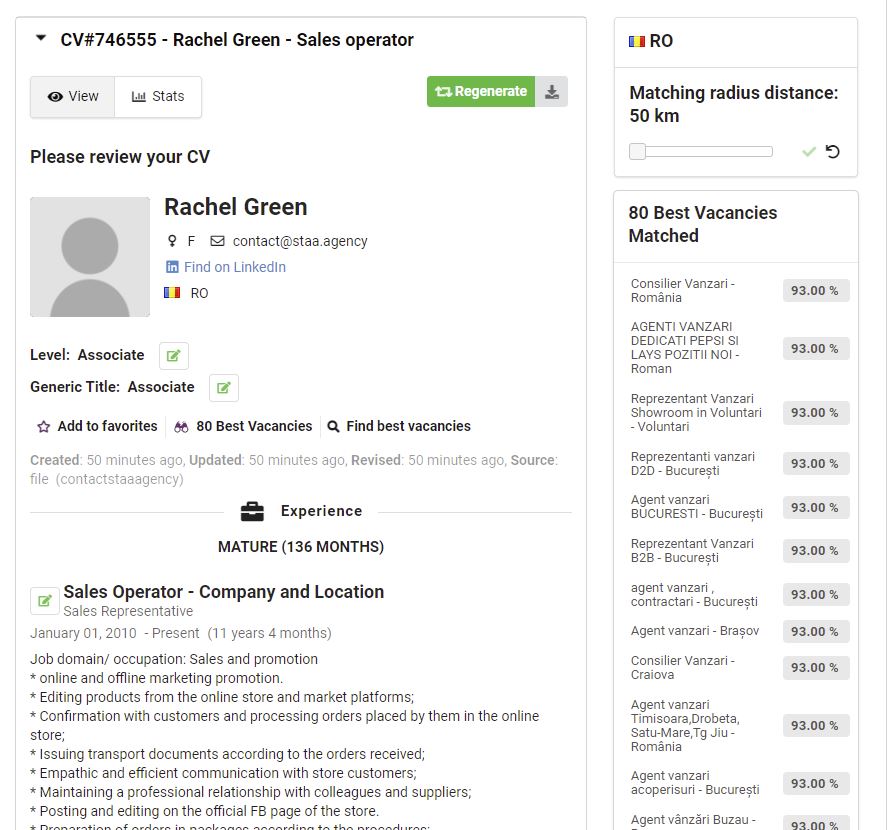 Provide better service
Our resume upload software works the other way around. Candidates can upload their CVs and give consent. If they leave the page, you have the CV and you can contact them. When they proceed, the candidates can get more service by creating an account for the STAA candidate portal. This only requires a password, because STAA auto-fills all the data. In this account they can adjust their CV to improve the matching, and they will see what other positions they are matched to. The positions are anonymized; you will have total control.
Welcome
Set a nice message in your STAA automation, so every candidate receives a warm welcome!
Candidates can sell for you!
In the STAA candidate portal, the candidate can apply for vacancies. When the candidates apply, you will be able to see which vacancies they are interested in, so you can help them even better with finding their dream role! And the company will receive automatically a message from you that you have an interested candidate for their vacancy. And when the company likes that, your candidate has helped you with getting more sales!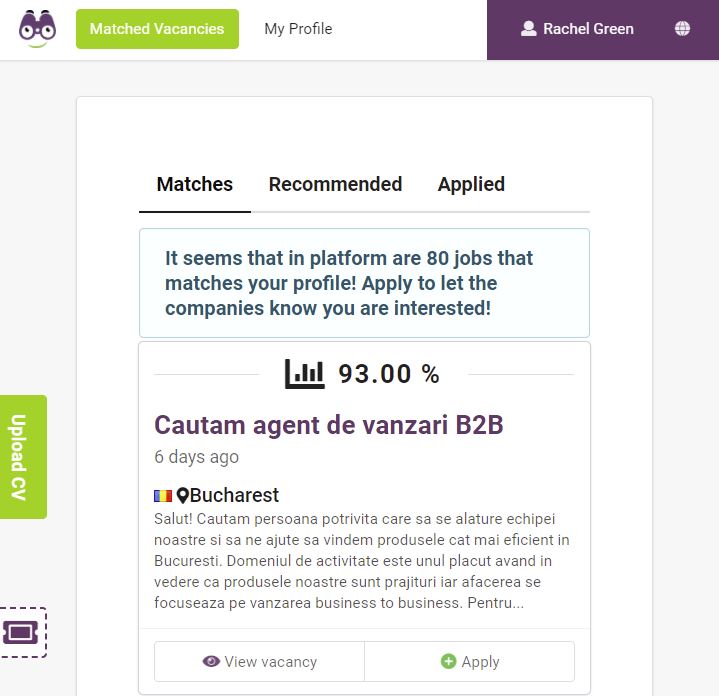 Data 
How will the data be stored and processed?
Standalone 
When you use STAA as a standalone application, the candidates will be stored in your STAA database. Here the candidates are matched to all your vacancies and qualifying candidates will appear in the longlists of the positions you are working on.
API Integration

When you have chosen for the API integration, STAA processes and stores the data as written under Standalone and then sends information to your Applicant Tracking System. STAA can for example send the full CV, parsed details, the time and date the candidates have given you permission to work with their data.
Schedule a demo!
Start automating candidate matching with our recruitment software, start saving valuable time, and start getting in touch with your (potential) clients and candidates better and faster.
Let's meet to see how we can help you!
[[[["field6","contains","Other"]],[["show_fields","field8"]],"and"]]
keyboard_arrow_leftPrevious
Nextkeyboard_arrow_right