In this article, you'll learn how to find and write your Skype ID in a resume. Do not get confused by the terms, Skype ID and Skype name, because they mean exactly the same thing. But Skype ID is something we (the people) name it, and Skype calls it Skype name.
Nowadays, you will probably have more Skype interviews instead of real-life interviews. And when recruiters ask you for your Skype name or Skype ID, you want to be able to give it to them. Or provide it immediately in your CV. I will show you how to find and how to write it.
How to find your Skype Name?
I will show it to you with the help of screenshots, and all the area's you can click or copy I marked purple. I love this color. You can find it in three very simple steps.
Open Skype and click in the upper left area with your profile photo, name, and status. Left is when you look at your hands, and the one that looks like an L is your left hand.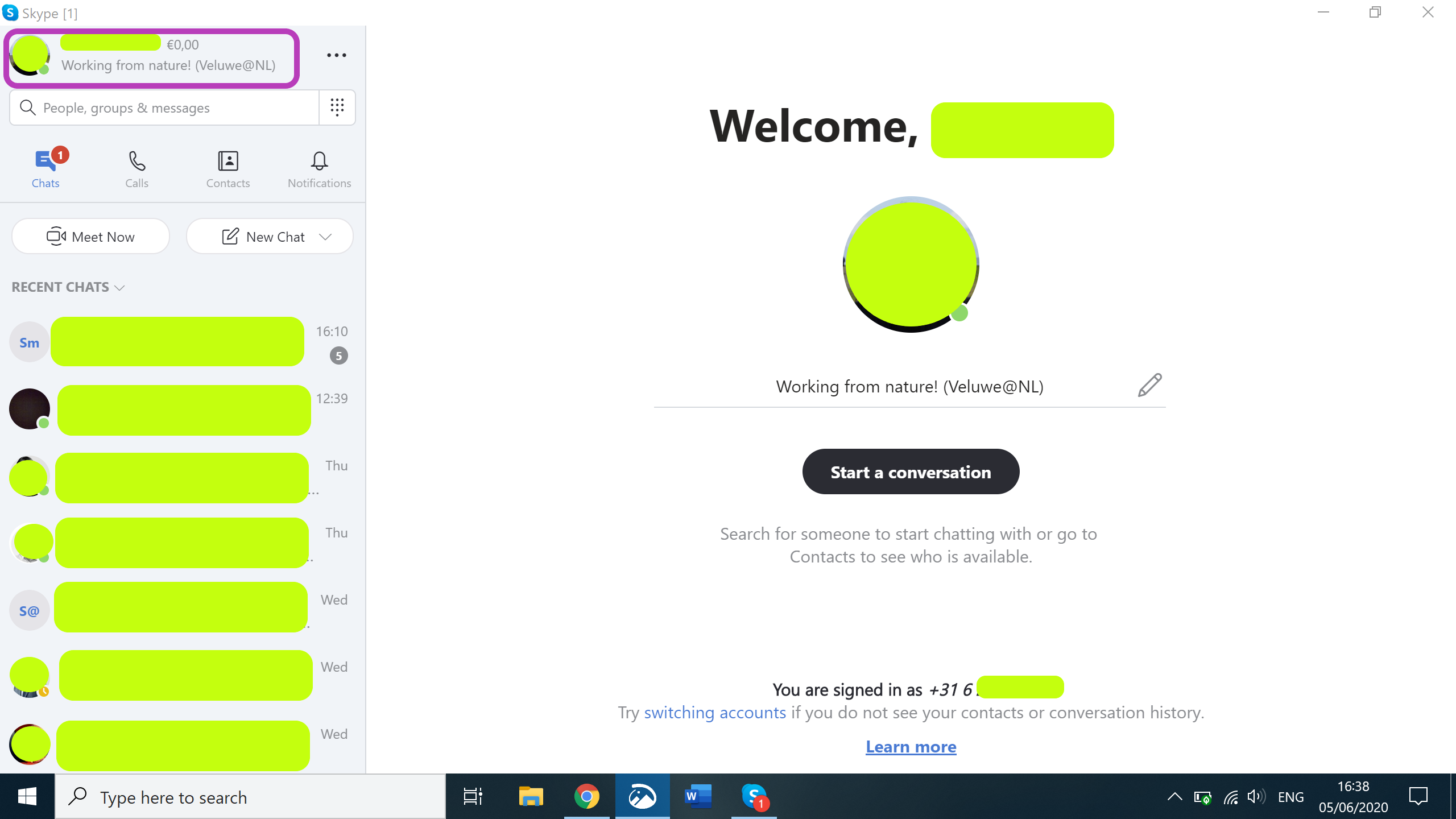 2. Then you see a pop-up, click on 'Skype profile.'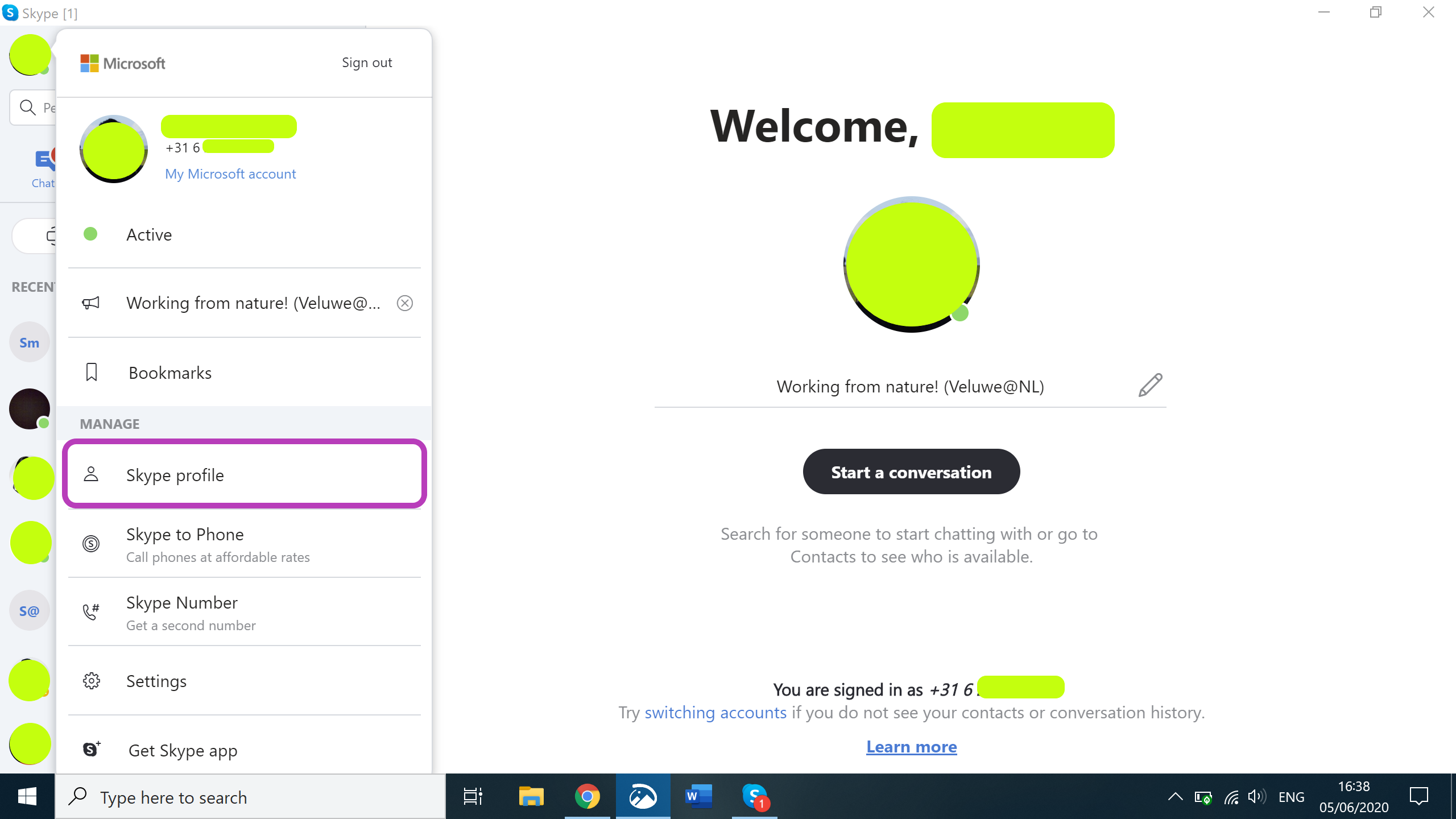 3. In your Skype profile, you will see your details and your Skype name; it looks like a long code. Copy this and paste it into your CV. Yes, I covered it with a purple line.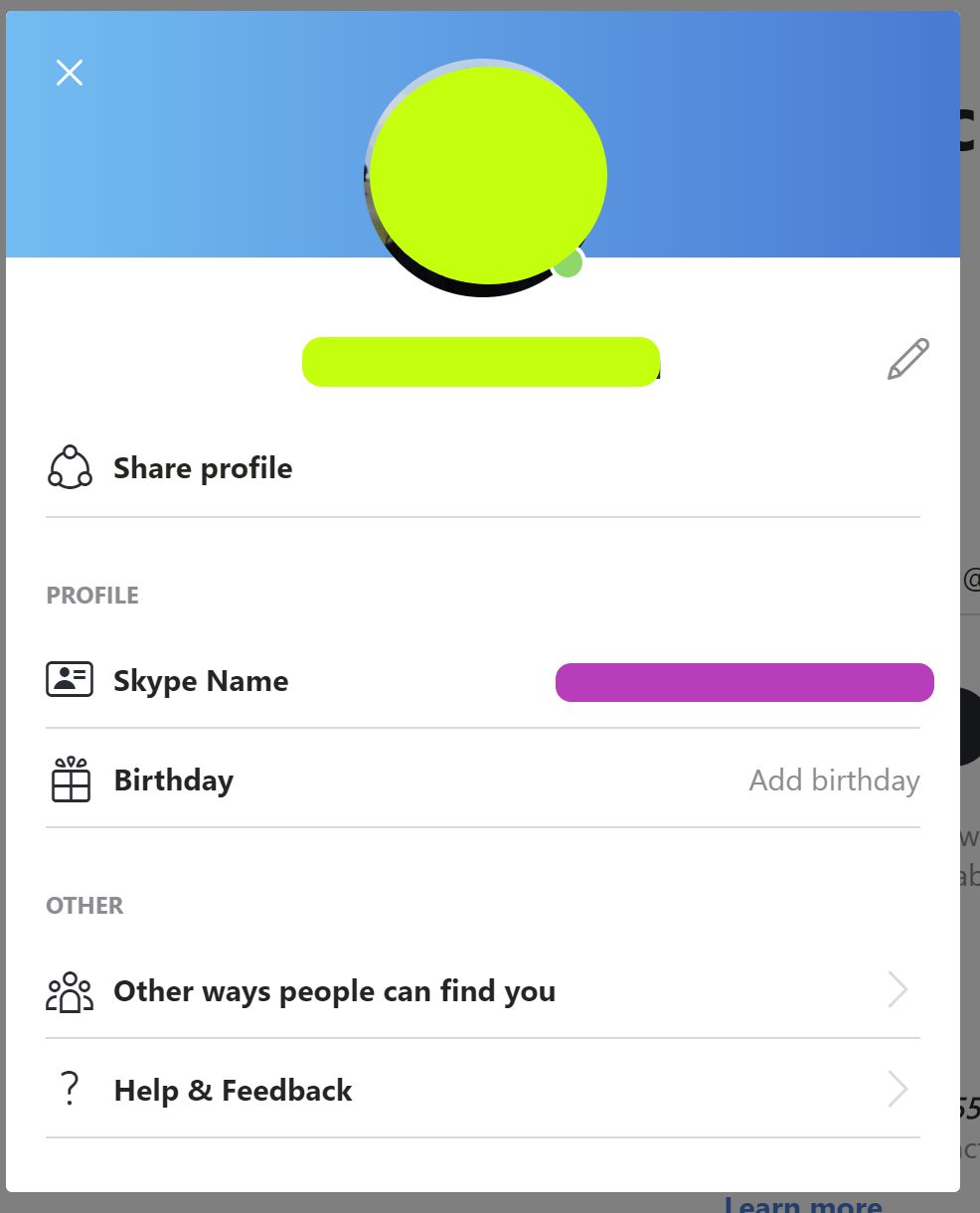 How to write the Skype ID in a Resume?
Then you want to present your Skype ID properly. Best is to put it in a logical place, where you have written your other contact details. Just copy and paste the whole ID into your resume, and you are done! Because with this Skype name, recruiters can find you more quickly than with your birth name. Have you ever tried to find someone through skype using their names? I always find that very hard because there are probably 100 or more people with the same name. Especially in Russia, because it seems like everyone is called Sasha or Vladimir there:). And on planet earth, there must be a hundred or thousand people who are named Michelle Koolen.
You can write it like this:
| | |
| --- | --- |
| Name | Michelle Koolen |
| Address | ABC straat 11, Amsterdam |
| Phone | +31 6 1234 5678 |
| E-mail | contact@staa.agency |
| Skype name |  live:.qwe.ui11q03d345 |
Let us help you to find your dream job!
Are you interested in some more information on improving your resume? Click the links to our articles on how to make your resume ATS-friendly and how to write a resume. And learn more about our service for job seekers!
Follow us and keep learning!